Lewco Solves Global Staffing Challenges for the Oil & Gas Industry
Providing a broad range of engineers, operational consultants and technical professionals
for land, offshore, and international o&G projects
LEWCO is the go-to provider for skilled contract, contingent, and full-time labor across the oil and gas industry. With over 25 years of placing top performing talent under our belts, we've worked with nearly every major oil company and many of the independent oil companies in just about every location with an oil and gas basin. 
 We can confidently help your business solve its most challenging hiring needs with record-setting speed and precision. Explore our practice areas below for a better sense of the span of our employment expertise.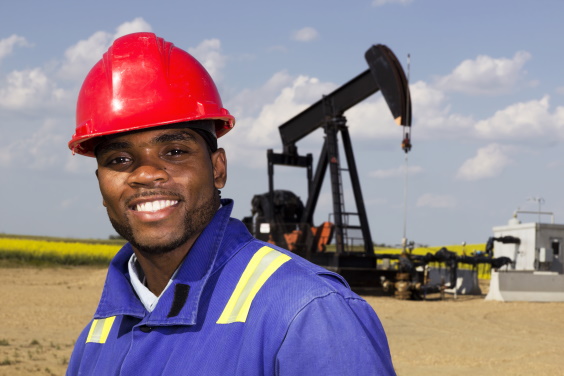 Engineers
Wellsite Supervision
Providing the proper planning and deployment of the right well site supervision is critical for oil and gas companies to meet their performance objectives on time, every time. Clients consistently rely on LEWCO for all types of professionals from engineers, to wellsite drilling and completion supervisors to field supervision for all types of jobs to keep their operations on track.
Filled Positions for Engineering and Wellsite Jobs:
 

Drilling Engineer

Completion Engineers

Production Engineers 

Reservoir Engineers 

Subsea Engineers

Drill Site Supervisors

Completion Supervisors

Coil Tubing & HWO Supervisors

Wireline Supervisors

Directional Drillers

Field
Personnel
Connecting the proper personnel to fit the job is a highly-sought-after skill. Leverage LEWCO's vast network and experience to place the ideal field personnel the first time around.
Filled field personnel Jobs:
 

Location Coordinators

Rig Auditors

Facility Construction Coordinators

Production Operators 

Safety Auditor & Coordinators

Rig Clerks

Shorebase Coordinators

Project
Management
Assembling a results-driven project management team is vital for the day-to-day operations to any oil and gas company looking for growth. Our staffing team specializes in connecting high-performing project managers with ideal projects.
Filled project management Jobs:
 

Well Construction Project Manager

Special Projects Manager

Field Development Manager

Deep Water
Drilling
Deep water drilling and completion experience is a highly technical skillset that's often hard to find. Take the exhaustion out of your search and let our team of experts pin-point the qualified talent you need to get the job done. Contract or full-time, deep water drilling and completion placements are our bread and butter.
Filled Deep Water Drilling Jobs:
 

DW Drilling Engineers

DW Completion Engineers

DW Subsea Engineers

DW Interventions Engineers
DW Dynamic Positioning Commissioning Supervisors
AI &
Machine learning
By placing top engineering talent with vast knowledge of AI/ML tools, your business is able to make more data-driven solutions that enable consistently better outcomes – unlocking a competitive edge over your competitors. Additionally, this fosters better decision making, better planning, and ultimately higher profitability.
Leverage our team's predicative analytics to:
 

Predict drilling footage based on pre-planned parameters

Determine probability of success given pre-planned parameters

Predict rates of wellbore penetration using deep learning

 

Perform iterative performance optimizations

Predict tool and machine failures

Facilitate probabilistic cost estimating

Theodore von Karman
Hungarian-American mathematician, aerospace engineer, and physicist
"Scientists study the world as it is; engineers create the world that has never been."


Isaac Asmimov
American writer, professor of biochemistry
"Science can amuse and fascinate us all, but it is engineering that changes the world."


Freeman Dyson
theoretical physicist and mathematician
"A good scientist is a person with original ideas. A good engineer is a person who makes a design that works with as few original ideas as possible. There are no prima donnas in engineering."


Leonardo da Vinci
engineer, inventor, artist, mathematician
"I have been impressed with the urgency of doing. Knowing is not enough; we must apply. Being willing is not enough; we must do."


Unknown
"To the optimist, the glass is half full. To the pessimist, the glass is half empty. To the engineer, the glass is twice as big as it needs to be."


Sir Henry Royce
English engineer
"Strive for perfection in everything you do. Take the best that exists and make it better. When it does not exist, design it."

Get in touch with our team today, we'd love to help.